THE power of sound in
the car of the future
Remember when the finance industry went digital? That's got nothing on this.
Here's how sound could empower the next generation of vehicles.
LET'S
WORKSHOP THIS OUT
Ready to take this to the next level? Book a workshop with us to discover everything music and sound can do for the automotive industry. Think everything you just read and more, plus getting to come to our incredible office and be blown away with our hosting skills (our coffee is insanely good). Fill in the form to get in touch: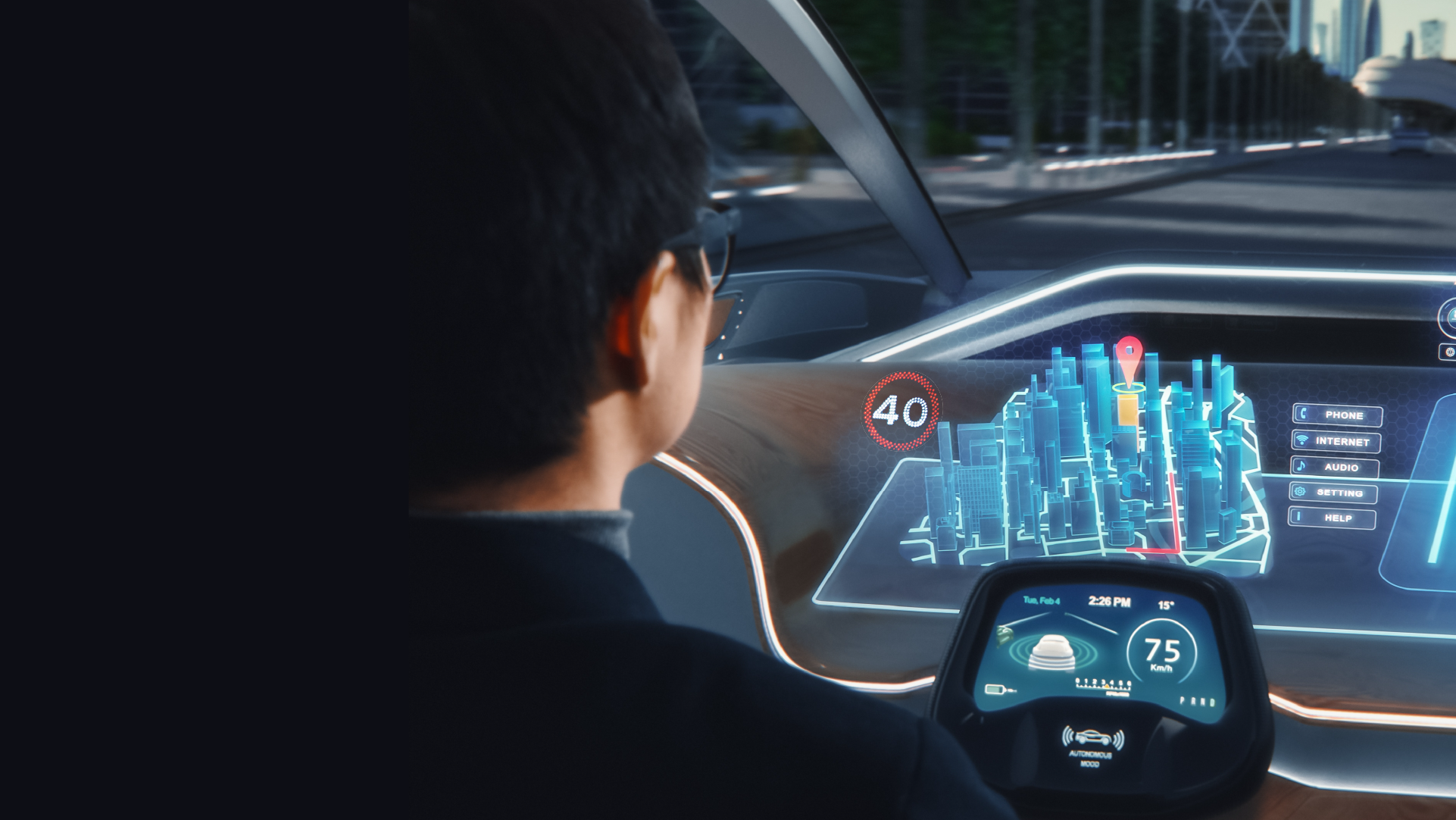 THE AUTOMOTIVE INDUSTRY IS TRANSFORMING

- AND

SOUND WILL DRIVE THE WAY
Innovation means change and, as uncomfortable as change can be, it opens up so many opportunities. What will you do with the power made available by an electric car? How will you spend your unlocked time when cars drive autonomously? How can in-vehicle sound improve your personal performance, provide edutainment, and improve your overall wellness?

The future of autonomous vehicles is around the corner. Yes, they'll have the power to drive us from A to B, but knowing what this means for passengers (and car brands) can make all the difference.
Welcome to the era of Conscious Vehicles – a time for automotive giants to go beyond limited notions of functional automation, embracing more empathetic technologies designed to predict and improve our emotional, mental, and physical wellbeing.
At MassiveMusic, we've been working with Studio Tom Middleton on exploring the science of sound and vibration to change one's state of mind.
see our automotive work
Just the start of what's possible:
HOW SOUND WILL OPEN DOORS IN
the car of the future
THE OPEN ROAD TO WELLNESS
As vehicles get smarter, they should (and could) offer more. For most people, their car is the most immersive sound experience they own. And it has the potential to become a 360° high-quality environment that can enhance lives and wellbeing.
Picture this: your car is driving itself to a meeting, and you're immersed in a meditation specifically designed to help you focus and feel more confident. And if your car's special sensors and microphones could detect your stress levels while you're being driven home from a stressful experience? How cool would it be if they created playlists with songs and sounds to help regulate your emotions? Or again, imagine you're running a taxi service, and your vehicles start playing music that calms rider behaviour leading to safer journeys.
The power sound has to enhance the in-vehicle experience is almost limitless. The opportunities are there, they just need seizing.
INFOTAINMENT IS COMING
Driving is a time-consuming activity. So when cars go autonomous, this will unlock huge amounts of freedom to pursue other activities. From learning a language to infotainment experiences about the areas you're driving through – the in-vehicle experience is about to be elevated. All with sound and its core supported by immersive audio and directional speakers.
TURN YOUR CAR INTO A MENTAL GYM
Meditations to improve focus and success, learning a language while you're travelling, and a flow of entertaining information about your surroundings. The switch to autonomous and electric will improve vehicle performance, and immersive sound-based and vibrational experiences can improve personal performance in almost all aspects of our lives.
This is a massive innovation. And it needs MassiveMusic:
Research & Validation
Product & Service Innovation
Music for Ads & Content
Brand Music Library
Voice & Sound Design
Sonic Branding
EV work with
studio TOm middleton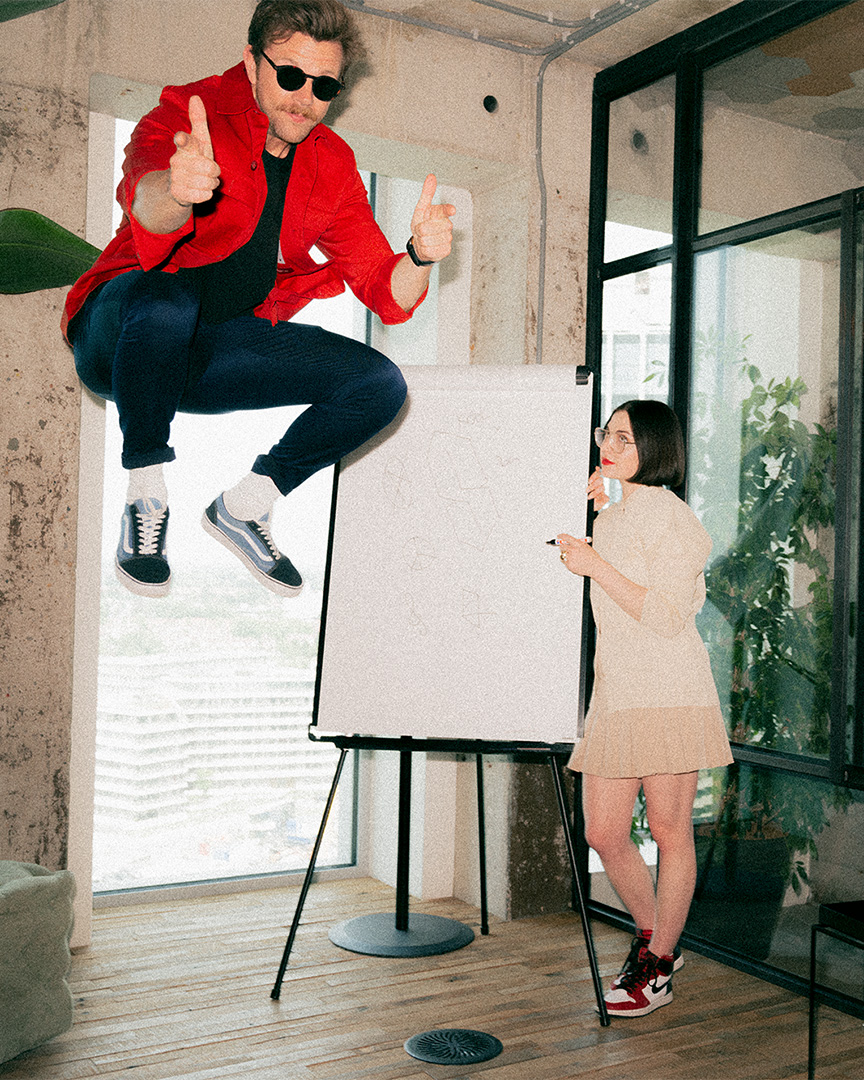 Let's
WORKSHOP this out
Ready to take this to the next level? Book a workshop with Studio Tom Middleton and MassiveMusic to discover everything music and sound can do:
Explore the state of the automotive + music industry
Masterclass on sonic branding in automotive
Uncover emerging trends and how they can be leveraged
Delve into real case studies
An opportunity to share current challenges and explore them together
We are MassiveMusic, the agency of record for some of the leading brands in the world. As a trusted partner, we deliver everything a brand needs in the field of music, voice, and sound. Impactful strategies, sonic brand identities, and best-in-class compositions – we create this and much more thanks to our fervent passion for music combined with craftsmanship and scientific research.
Studio Tom Middleton is an award-winning Sensory Design and Wellness Innovation studio. We leverage sensory sciences and transformative technologies to create impactful solutions. Alongside our neuroscience and behavioural psychology lab, we collaborate with academics, designers, technologists and innovators to push the boundaries of music and wellbeing. Our mission is to transform human suffering - that spans mitigating anxiety and stress to improving sleep, recovery, productivity and flow.
Get in touch
Perhaps it's time to level up your business with a distinctive sonic strategy too? Let's hop on a call and kick-off your sonic branding today.